delicious scents: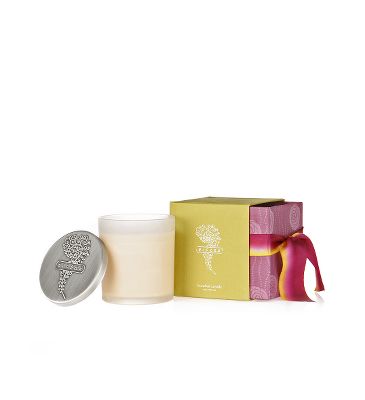 flaming june eau de toilette $28; flaming june perfumed candle $24
this fragrance is as delicious as it's packaging suggests it would be– it greets the senses with the scent of a fresh floral bouquet that reminds me of all the flowers in the garden i love. the accompanied candle is, like the perfume, beautifully adorned with silk ribbon and prose.
there are also 3 other fragrances available in the charmer, woman in yellow; & darling blue
soft skin: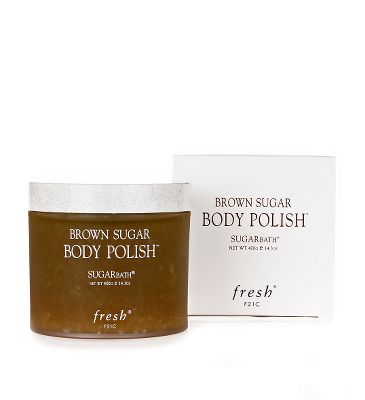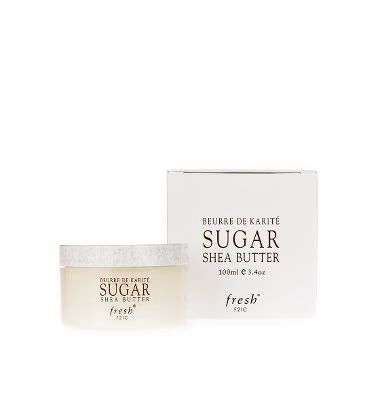 brown sugar body polish $60 & sugar shea butter $38 both are by fresh
the scrub contains crystals of pure brown sugar that exfoliates & softens the skins with oils of sweet almond, lemon, and jojoba. the scrub also envelopes extracts of arnica, passionflower, and white lily.
the quick absorbing shea butter contains vitamins A and E for moistorizing and restoring the skin and is embellished with hints of bergamot, verbena, Italian lemon and grapefruit. the best thing? it minimizes stretch marks! sign me up sista!
all items can be purchased at anthropologie for yourself to assist you in your preparation for a romantic valentine's day, or for a lovely v-day gift for your best girlfriends!